The Art Of Knowing

Everything About The Universe

Science And Truth

Beyond Reality Society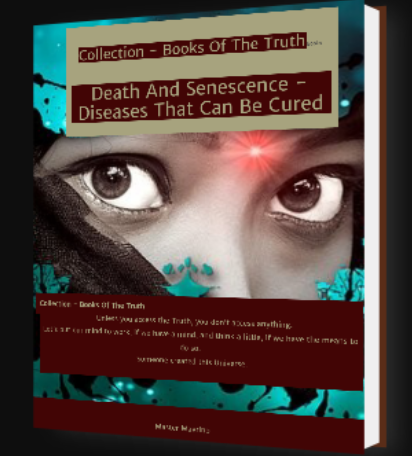 Death And Senescence – Diseases That Can Be Cured
Death Is Only A Disease!
This is the Truth, like it or not, accept it or not.
If you can not understand what you read, then, read it again!
And then, read the book one more time!
And keep reading it!
Use your brain and you will understand.
BOOK PREVIEW
error: Content is protected !!