The Art Of Knowing

Everything About The Universe

Science And Truth

Beyond Reality Society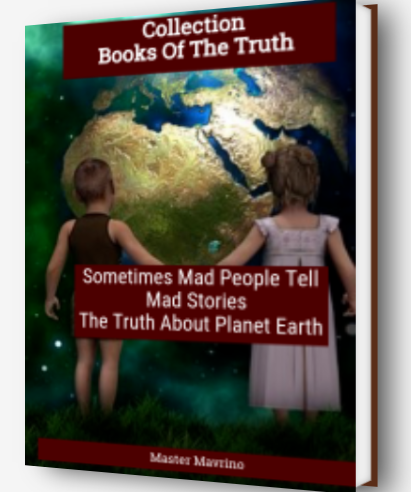 The Truth About Planet Earth
DEMYSTIFIED MYSTERIES AND ENIGMAS
This book is designed to bring light to Science and help scientists to go beyond hypotheses. This is for everyone willing to learn the Truth.
An overview of the whole history of the planet Earth: how it was populated, when it was populated, how it was treated by its own inhabitants, its place in the big picture of the Universe and predictions for the future.
Is there a future for the Earth?
Read the book to understand!
Use your brain to learn what you have never been taught before!
FLIPBOOK PREVIEW
PDF EBOOK:
MOB For KINDLE:
AUDIOBOOK .WAV
EPUB
error: Content is protected !!